Veteran's Day Armadillo Races
Join us Thursday, November 11th to celebrate our veterans. We have our Texas Thursday Armadillo Races at 9pm. FREE COVER for 21 and up. Veterans check in at the front door and receive a DRINK ON US. Thank you for your service! Doors open at 11pm.
Bring a 5×7 photo of a veteran close to you, and we will display it around our dance floor.
Happy hour runs from 7-11pm:
$1 well drinks
$2 select longnecks
$3 Texas beers and liquors
$4 Da-Bomb shots
18 and up welcome with discounted $10 cover.
Pizza for sale around 10pm.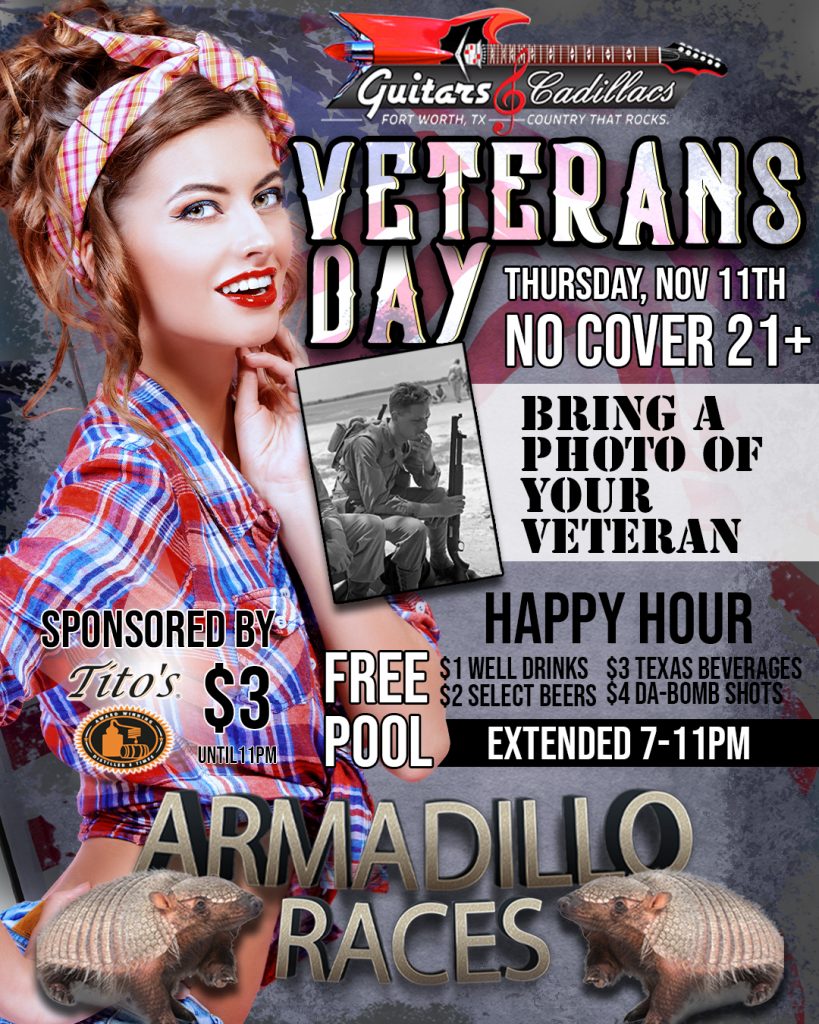 Come dance on our huge dance floor and listen to the best of Texas Country and Red Dirt Music.
*Feel free to mail your photo to 4750 Bryant Irvin Rd. Ste 868, Fort Worth, TX 76132. Please include your return address!