Swimsuit USA International Model Search and Bikini Contest
Guitars & Cadillacs is excited to announce we will be hosting another Swimsuit USA International Model Search!
Join us August 12th to participate in or watch this event! Don't worry, we will still have plenty of dancing! We will be giving away $1,000 cash and much much more! Our winner will be crowned Miss Guitars & Cadillacs 2022 and sent to the World Finals in Riviera Maya, Mexico in October of this year.
VIP judges tables are available for purchase. Tables include one judging seat, a VIP table, cover for four, and a bottle of champagne. Limited quantity available.
If you are interested in purchasing a VIP table and becoming a judge for the event click here.
If you or someone you know is interested in competing please contact us here.
• Doors open at 6pm
• $1 well drinks, $2 select longnecks until 9pm.
• $3 crown and down until 9pm.
• Country music and dance sets brought to you by DJ Coletrain.
• Random shot specials all night long.
• 2,500 sq ft dance floor. Yes, there will be plenty of dancing.
• 18 and up welcome
• $6 cover 21+, 18-20 $20 cover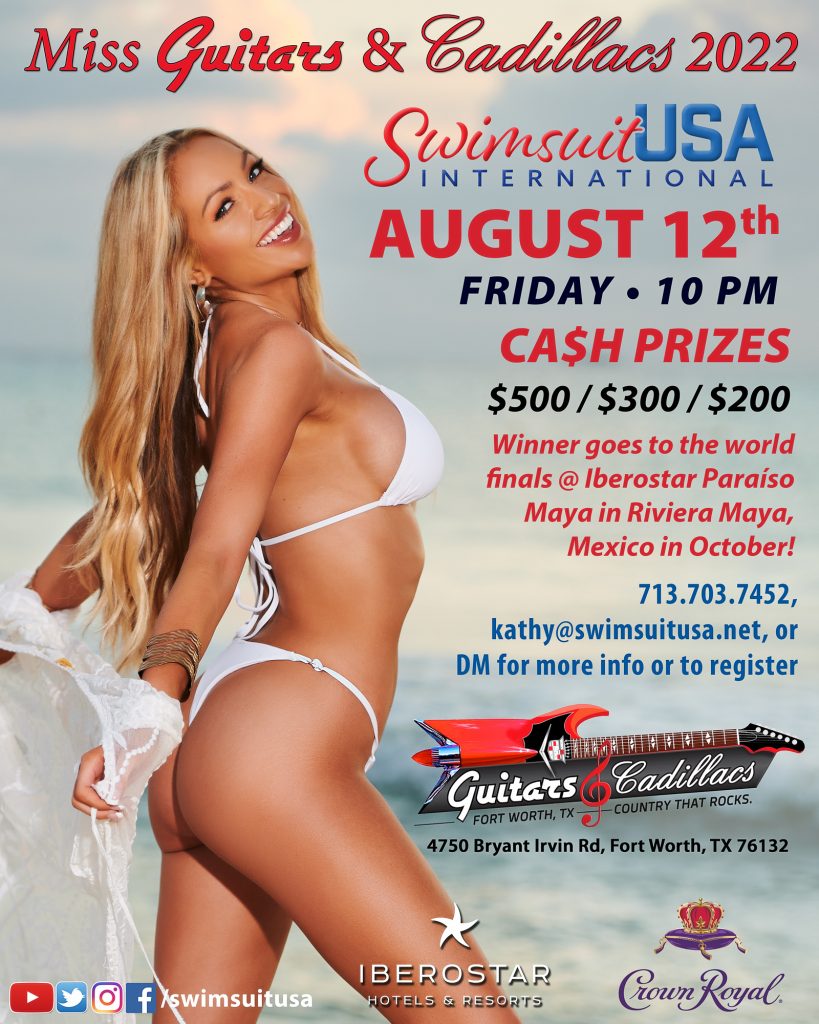 4750 Bryant Irvin Rd. Ste 868
Fort Worth, TX 76132