Luau Party
$1,000 in cash prizes: Women's hula skirt and men's Hawaiian shirt competition
Our annual luau party is coming up this month on Friday, June 25th. Don't miss out; we are giving away over $1,000 in cash prizes for our women's hula skirt and men's Hawaiian shirt competitions! Dance lessons with Terri Bordeaux run from 6:30-7:45pm. $6 cover for 21+. 18-20 welcome with $20 cover. Message us for free reservations!
• $1,000 in cash prizes
• $1 well drinks, $2 select longnecks until 9pm
• $3 crown & down drinks until 9pm
• Random $3 shot specials until 11pm
• Specialty luau party drinks and novelty merchandise available while supplies last.
• Largest single dance floor in Fort Worth
• Country music and dance sets brought to you by DJ Coletrain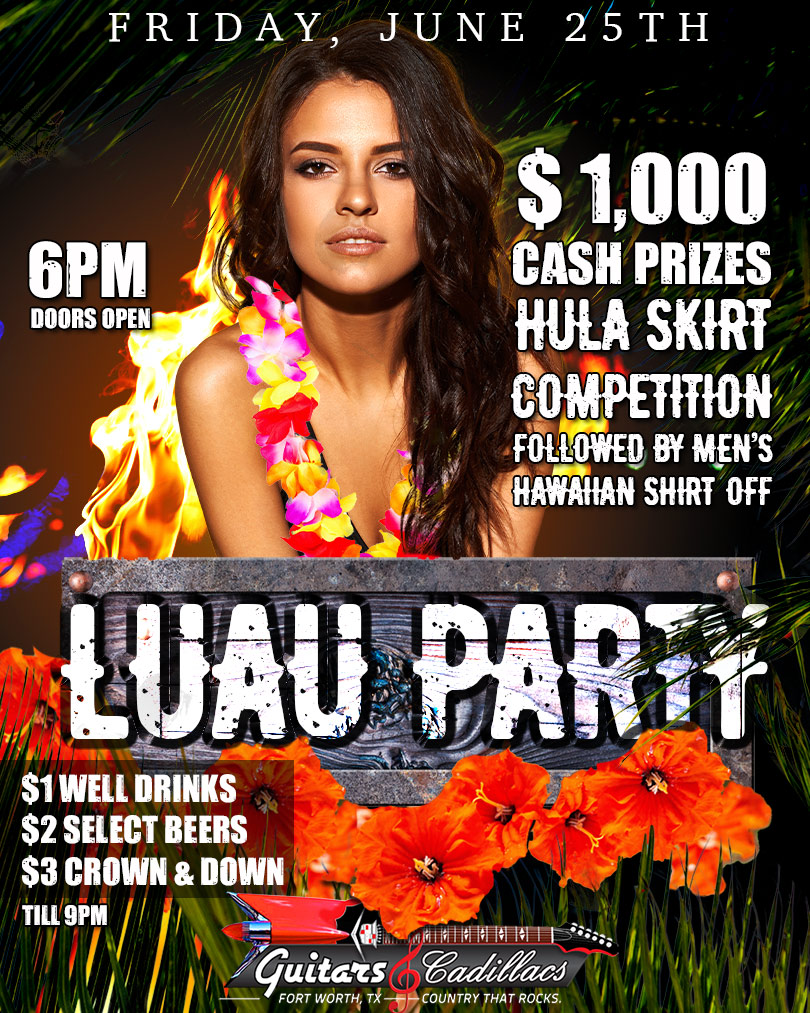 4750 Bryant Irvin Rd. Ste 868
Fort Worth, TX 76132