Freedom Fridays
Guitars & Cadillacs is very excited to announce that FREEDOM FRIDAYS will be making a comeback starting May 19th. We will be kicking off this promotion with a guest appearance from Alan's Lids. Over $500 in prizes will be up for grabs for three lucky winners. You will not want to miss out on this event. We are offering free cover for military for the 12 week promotion which will end on August 4th with a benefit for Cook Children's.
Raffle tickets will be handed out at the door every Friday. If you do not win, your raffle ticket will stay in the drawing for the entirety of our 12 weeks of giveaways. We are giving away Western wear, sporting event tickets, tattoos, TVs, cash, and more! You must be present to win if your name is drawn.
Freedom Fridays 12 weeks of giveaways:
• Over $500 in cash and prizes are up for grabs every Friday from May 19th-August 4th.
• FREE COVER for military
• $1, $2, and $3 drink specials run until 9pm
• Dance lessons every Friday run from 6:30-7:45
• Doors open at 6pm
• Free reservations are available, just message us to book.
• Largest dance floor in Fort Worth
• Music requests taken all night long
• Covered smoking patio
• Pool tables and games
* If you have a local business and are interested in partnering up for a giveaway, send us a message!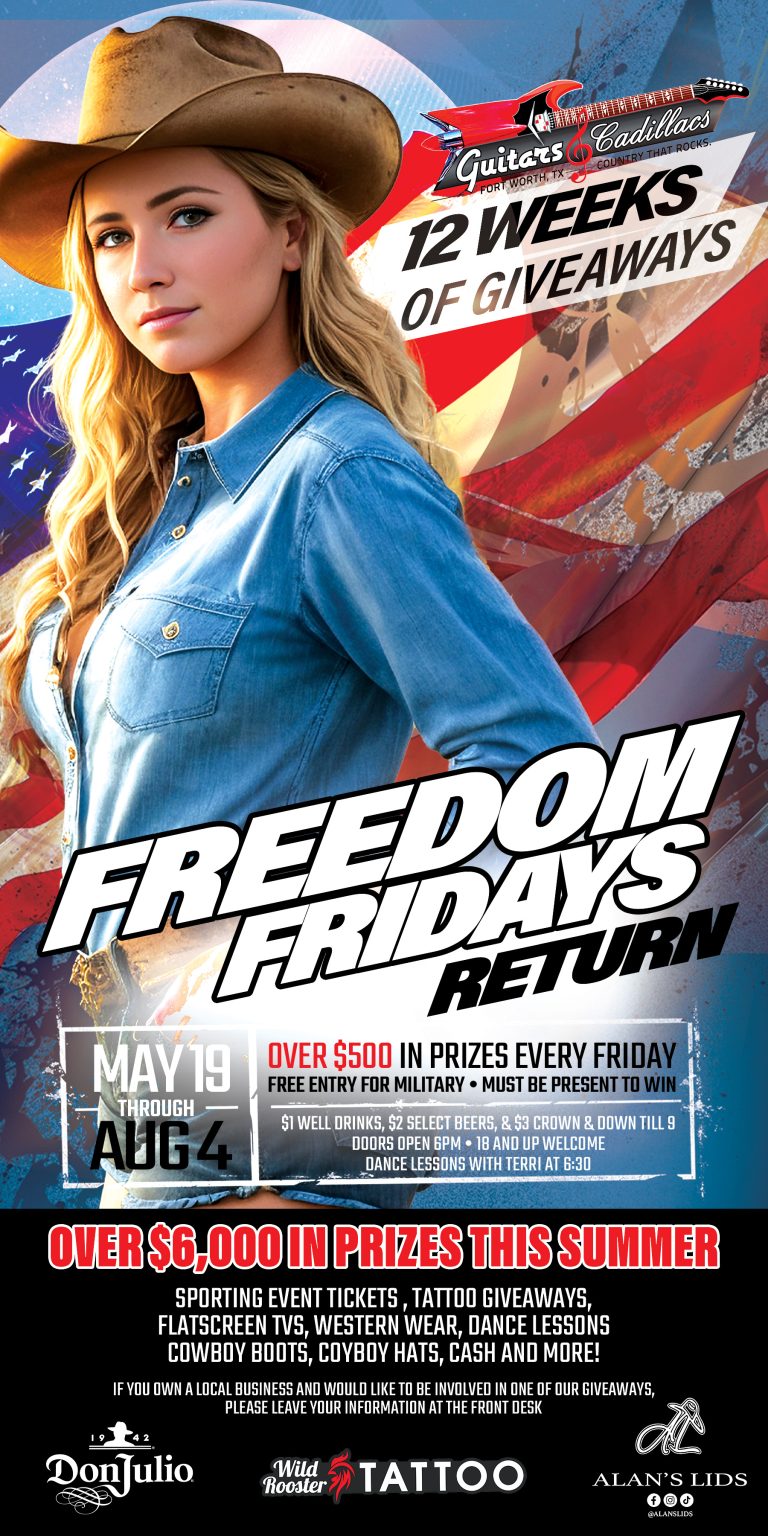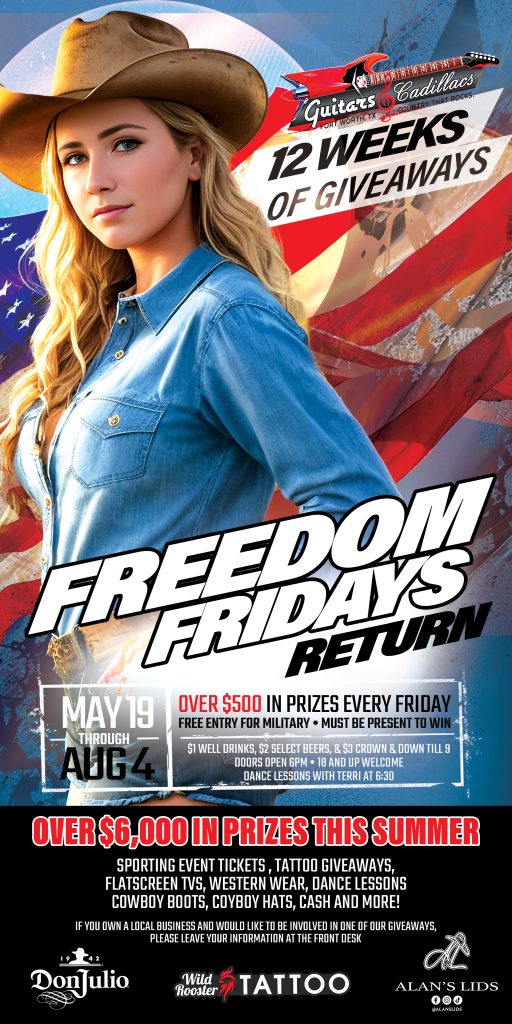 4750 Bryant Irvin Rd Ste 868
Fort Worth, TX 76132