Anti Valentines Day Party
This year we are throwing an Anti Valentines Day party. We've got a singles mixers, a chance to shred your ex, drink specials, and the best of Country and dance music. Come to Guitars & Cadillacs, and meet your next ex
• Participants get a card at the front door. Find your match to win a prize.
• Start fresh, and ad your ex to our shredder pile.
• Balloon drop with $500 in cash and prizes
• $1 well drinks, $2 select longnecks, and $3 crown and down drinks until 9pm.
• Random shot specials
• Country music and dance sets brought to you by Cole Carter
• Food available all night
• Covered smoking patio
• Pool tables and games
• 2,500 square foot dance floor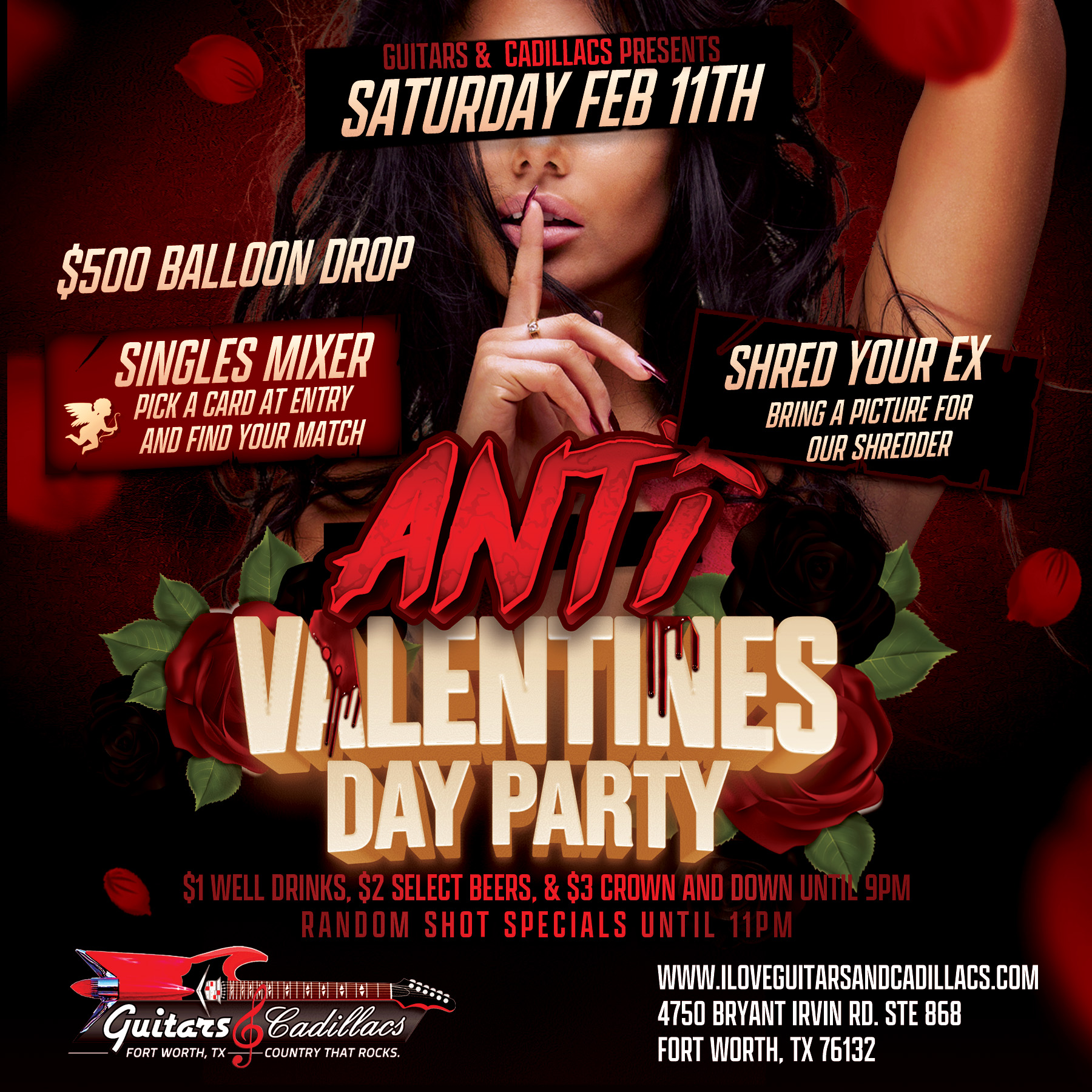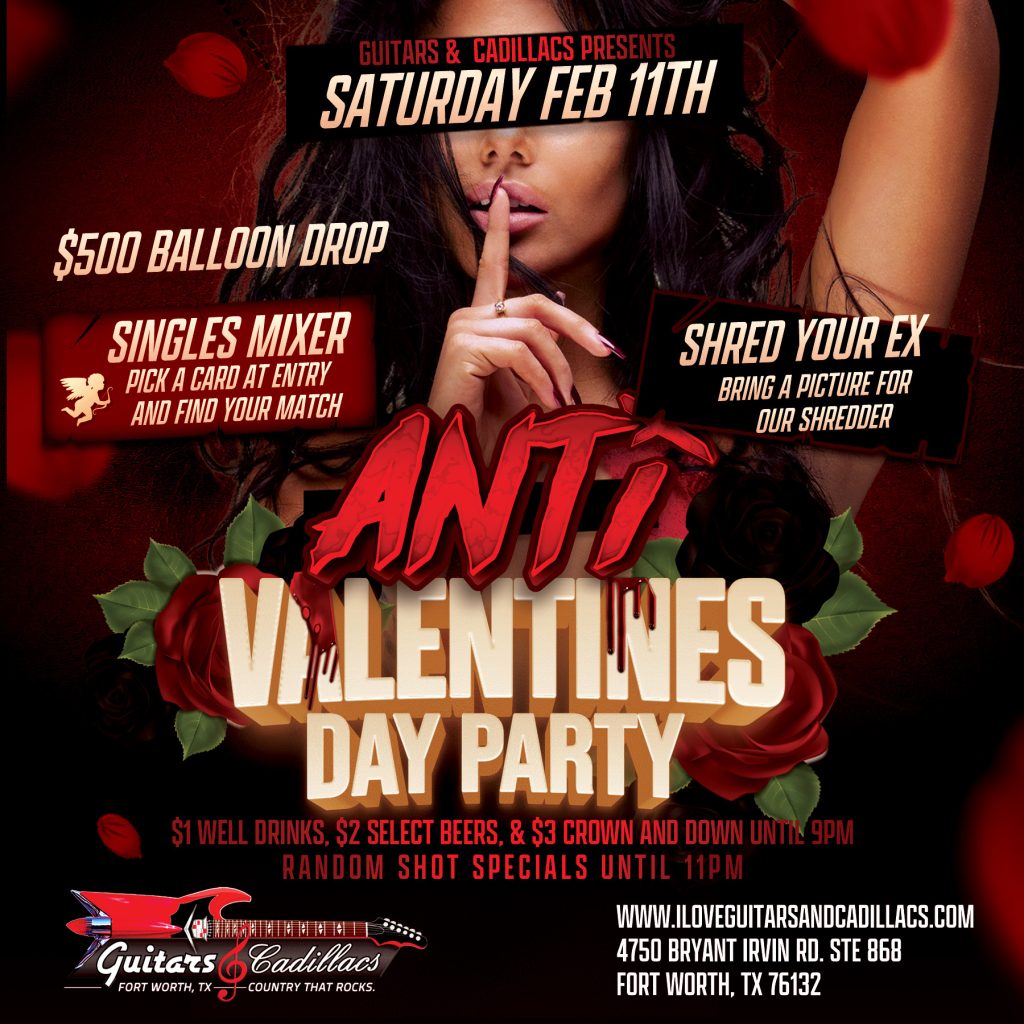 4750 Bryant Irvin Rd. Ste 868
Fort Worth, TX 76132